All of our professionals at Boxford & Topsfield Dental Care maintain the highest levels of accreditation and pursue ongoing education to stay abreast of the latest trends in dentistry.
David W. Phoenix, DMD
Dr. Phoenix grew up in Lexington, MA and currently lives with his family in Boxford. Prior to becoming a dentist, Dr. Phoenix was a Project Management Consultant with Arthur D. Little planning weapon systems for the Department of Defense. He continues his research pursuits — a noiseless drill and a motorized implant screwdriver torque wrench. He graduated from Bates College and Tufts School of Dental Medicine and was a Clinical Instructor & Research Associate at Tufts Dental School. Dr. Phoenix is a member of the Massachusetts Dental Society, American Dental Association and the Academy of General Dentistry.

Dr. Phoenix makes his patients feel comfortable and relaxed with his personal touch, conservative approach to dentistry, and good sense of humor.
Clinical Staff
Dental Assistant
Picture & Bio coming soon
Kristen, Dental Hygienist
Kristen started her dental career in 2011 as a CDA. Quickly realizing her passion for helping others through the dental profession, she furthered her education and became a dental hygienist. She graduated in 2015 with a Bachelor of Science degree in Dental Hygiene from Forsyth School of Dental Hygiene. Kristen strives to make each and every patient have a welcoming, educated, and pleasant experience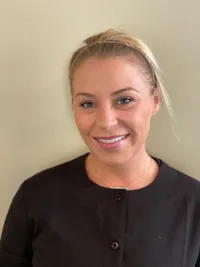 Alexa, Dental Hygienist
Alexa graduated from Middlesex Community College in 2013. She has been a member of the American Dental Hygienists Association (ADHA) and the American Dental Association (ADA) since 2011.
Administrative Staff
Joyce, Assistant Manager
Joyce will greet you with a friendly smile when you walk in the door. With much experience working with dental insurance companies, you can be assured your dental insurance benefits are maximized. Joyce coordinates dental appointments as well as insurance billing along with many other administrative tasks.